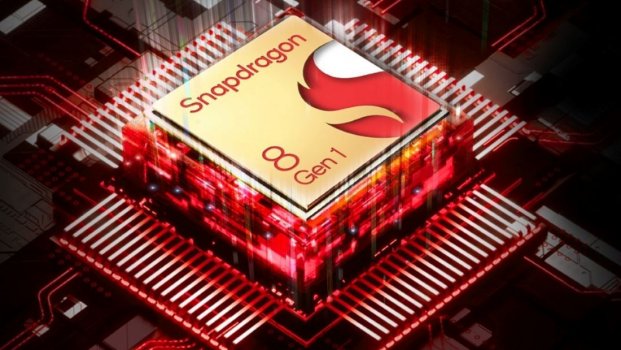 June 29, 2022
Snapdragon 8 Gen 1 released
Recently, Qualcomm is coming to the scene with MediaTek's Dimensity 9000 attracting the attention of technological equipment manufacturers. We were eagerly awaiting the response of the world-famous processor manufacturer Qualcomm to MediaTek. With the 1st of December, Qualcomm gave the expected answer with Snapdragon 8 Gen 1 and Snapdragon introduced this chipset as the most advanced mobile chipset in the world. All details have now been finalized for the Qualcomm Snapdragon 8 Gen 1 production technology, which was officially launched on December 1.
Qualcomm will also leave the 800 series and continue with the 8 series. The last member of this series was 888. From now on, the new series will continue as 8 Gen 1, 8 Gen 2. Many smartphone manufacturers have announced that they will launch mobile phones with the 8 Gen 1 chipset, and one of them is the Xiaomi Mi 12 and Realme GT 2 Pro. It is certain that it will be on One Plus 10. Snapdragon's new chipset brings with it many advantages. Snapdragon also announced that brands such as BlackShark, Honor, Motorola, Oneplus, Oppo, Realme, Redmi, Sonny, Vivo, Xiaomi will use 8Gen1.
Technical Specifications of Snapdragon 8 Gen 1 Technology
The Snapdragon 8 Gen 1 chipset introduced by Qualcomm offers remarkable improvements in performance and power efficiency for the CPU and GPU. Developed in the 4 nm production process, Snapdragon 8 Gen 1 hosts a 7th generation artificial intelligence that is 4 times faster than other chipsets.
It also supports this artificial intelligence with the Adreno GPU graphics unit, which is 25% more efficient and 30% more performance. A new engine called Adreno Frame Motion Engine is coming. Thanks to this engine, FPS balance can be achieved. In games, if there is no image or FPS value that requires the chipset to work at full capacity, frame rates are estimated together with the developed artificial intelligence, thus increasing the performance or reducing the performance, thus providing a high energy saving. Thanks to this feature, any freezing, stuttering and FPS drop events are prevented while playing the game, providing a more balanced and dynamic gameplay. Equipped with the "aptX Lossless" Bluetooth codec, Snapdragon 8 Gen 1 can deliver 6-bit 44.1kHz, that is, CD-quality sound quality. Since it will be released in 2022, this chipset, which includes 5G technology, offers download speeds up to 10 GB in mobile data and 3.16 GB in Wifi connection with its Wifi 6 and 6E.
When we look at the optical hardware of the highly anticipated chipset, there is an 18-bit signal client that can capture 3.2 Gigapixel frames per second, while processing data 4000 times faster than the 14-bit Spectra ISP of Snapdragon 888, the predecessor of Snapdragon 8 gen 1. If we make a rough calculation, it can process images from 3 x 36 MP lenses. At the same time, the chipset can perform face and biometric identification from optical sensors at all times. With the developed artificial intelligence, the behaviors of the users are recorded and analyzed, and as a result, notifications from the applications are prioritized for you according to which applications you use more actively during the day. Thanks to the artificial intelligence that Snapdragon allocates a lot of resources to develop, our cameras will now follow us and act accordingly. For example, when you put your phone upside down on the table, the rear cameras can reduce or completely turn off the notification sounds by distinguishing whether it is evening or indoor and outdoor according to the light. In addition, it can detect when someone from behind or next to you looks at your phone while you are dealing with your phone during the day, and it can reduce the screen brightness.
Continuing to improve on security, the chipset includes a Trust Management Engine and supports Google's Android Ready SE standard right out of the box. Google's Android Ready SE technology, on the other hand, can be used to store digital car keys, IDs and pass security steps. In addition, the Snapdragon 8 Gen 1 chipset model has Sight technology.
So what is this Sight technology?
In addition to all these advanced technology and features in optical hardware, the camera hardware inside the chip continued to receive major updates. Qualcomm even launches a separate brand for it. This new technology to be released will be called Snapdragon Sight. Sight technology includes many hardware and features such as ISP (Image Processing Engine) that will appeal to high-level users. Thanks to this technology (ISP), it can process 3.2 gigapixel images per second. When this feature is combined with Sight technology, it can take 240 12 MP photos per second. If a 12MP lens is used with a 108MP sensor, the ISP can take full resolution photos 30 times per second, or 3x36MP at 30 shots per second if three cameras are used simultaneously. With this technology, the burst mode will become very useful for users. At the same time, the Sight technology works in harmony with the artificial intelligence in the phone.
Sight technology brings many improvements for video shooting. With the Snapdragon 8 Gen 1 chipset with Sight technology, 8K maximum resolution is now reached at 30 FPS, and this is a very ambitious figure. An independent engine has been added to the chipset, which provides electronic image stabilization support along with HDR support, to create bokeh images in 4K resolution at the same time. It also collaborated with lens manufacturer Leica to ensure maximum compatibility with the Qualcomm chipset. The main aim of the collaboration is to develop the most accurate optics software for accurate analysis and retouching of images captured by Leica lenses. Thanks to the night mode feature of Sight technology, it allows us to take 5 times better quality photos. It can perform operations such as lighting, color detection, data processing and per-pixel correction application 5 times faster.