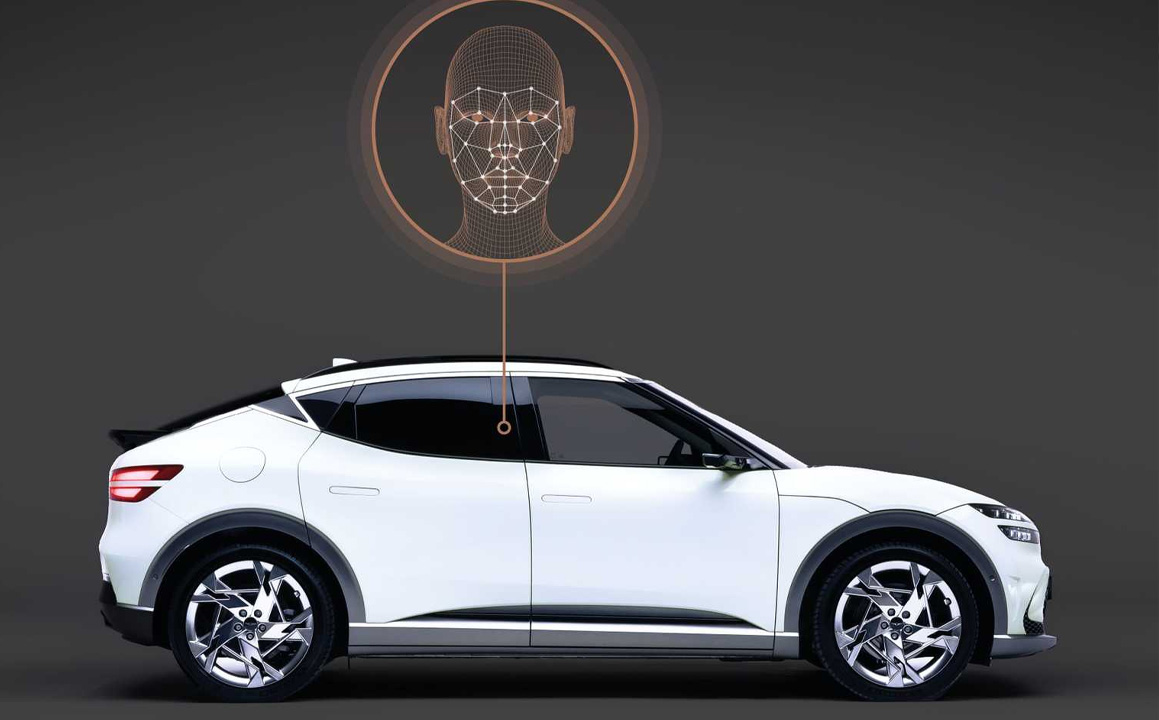 December 13, 2022
Introducing the first car with Face Recognition System 2023 Genesis GV60
The face recognition system was integrated into the GV60 crossover model of Hyundai's luxury brand Genesis. The car, which will be sold in the European market, will deliver a FaceID-like system to the consumer for the first time in the world.
Genesis, the luxury automotive brand of South Korean automaker Hyundai, broke new ground in the world. The company's 2023 model GV60 crossover model will be the first car in the world to be opened with facial recognition system. The driver, who will show his face to the vehicle, will unlock the vehicle thanks to this technology. Genesis' FaceID-like technology was named "Face Connect". A consumer who wants to benefit from technology will only need to use the key once after purchasing his vehicle, and then identify his face to the Face Connect system. After this identification, unlocking the vehicle and starting the engine will be possible without the need for a key.
It will be sold in the European market!
According to the statements made by Genesis, the GV60 with facial recognition system is on sale in the European market. The car, which can be pre-ordered now, will be delivered within the next year.
According to Genesis, the face recognition system in the crossover has a very simple working logic and is very safe. According to the statement, looking at the place called the B-pillar, which coincides with the doors, will be enough to use the face recognition feature of the GV60. The company says this system will be particularly advantageous when hands are full or after physical activity.
However, there is no one talking about the effects of the winter season here. After all, Europe is a region that gets snowfall in winter. How will this system work when the outside of the vehicle is icy? We can ask the same question for the face recognition system that will get wet in rainy weather. Unfortunately, there are no answers to these questions.